Black out or dim out curtains can greatly contribute to wellbeing. Think of hotel rooms and hospitals, conference rooms, classrooms and lecture theatres where projectors demand certain light conditions.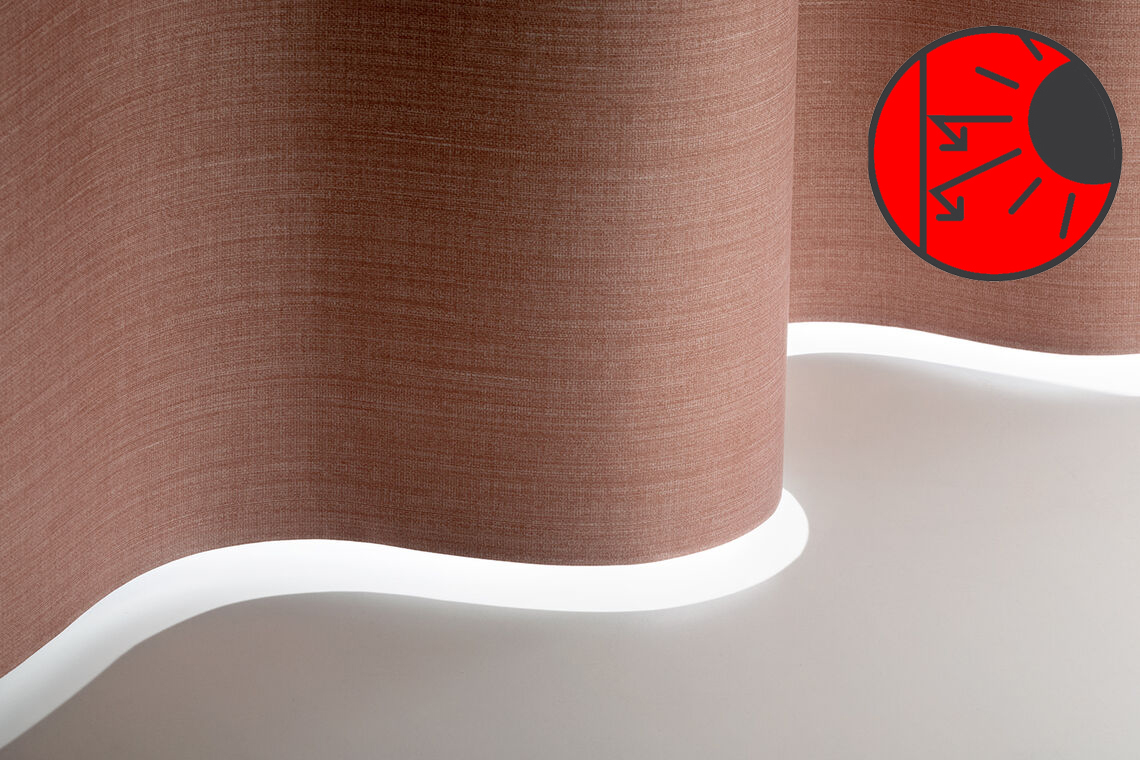 We think that avoiding a negative review from a client who could not rest properly in your hotel, is better than saving on the wrong product.
Thus , certified fireproof, acoustics,  outdoor,  darkening, longevity fabrics, but also the adaptation to the design selected by your architect, form the basis of a very rich collection that Atmosfere has.
Acoustic curtain fabrics are designed to combat sound pollution and its negative health effects while maintaining connection in today's open-plan environments.