505 UP SYSTEM
BOOKSHELVES AND MULTIMEDIA 
505 UP, a classic in Molteni&C's range in the field of modular systems for the daytime area, is still evolving to satisfy new styles of contemporary living.
The 505 Up is tailored to users' needs and goes beyond classic bookcase functions, expanding its solutions thanks to the introduction of Display, a new and original protruding cabinet that allows the grid of horizontal and vertical shelves to be moved with maximum compositional and stylistic versatility.
"Others have seen what is and asked why. I have seen what could be and asked why not."
                                                                                       Pablo Picasso
THIS IS NOT A STORY ABOUT A COMPANY
This is a 100% Italian story beaming into an International panorama, one that starts from the reinterpretation of the English taste and evolves, through the art of leather working and shaping, into the production of unique collections.
This is the story of Baxter.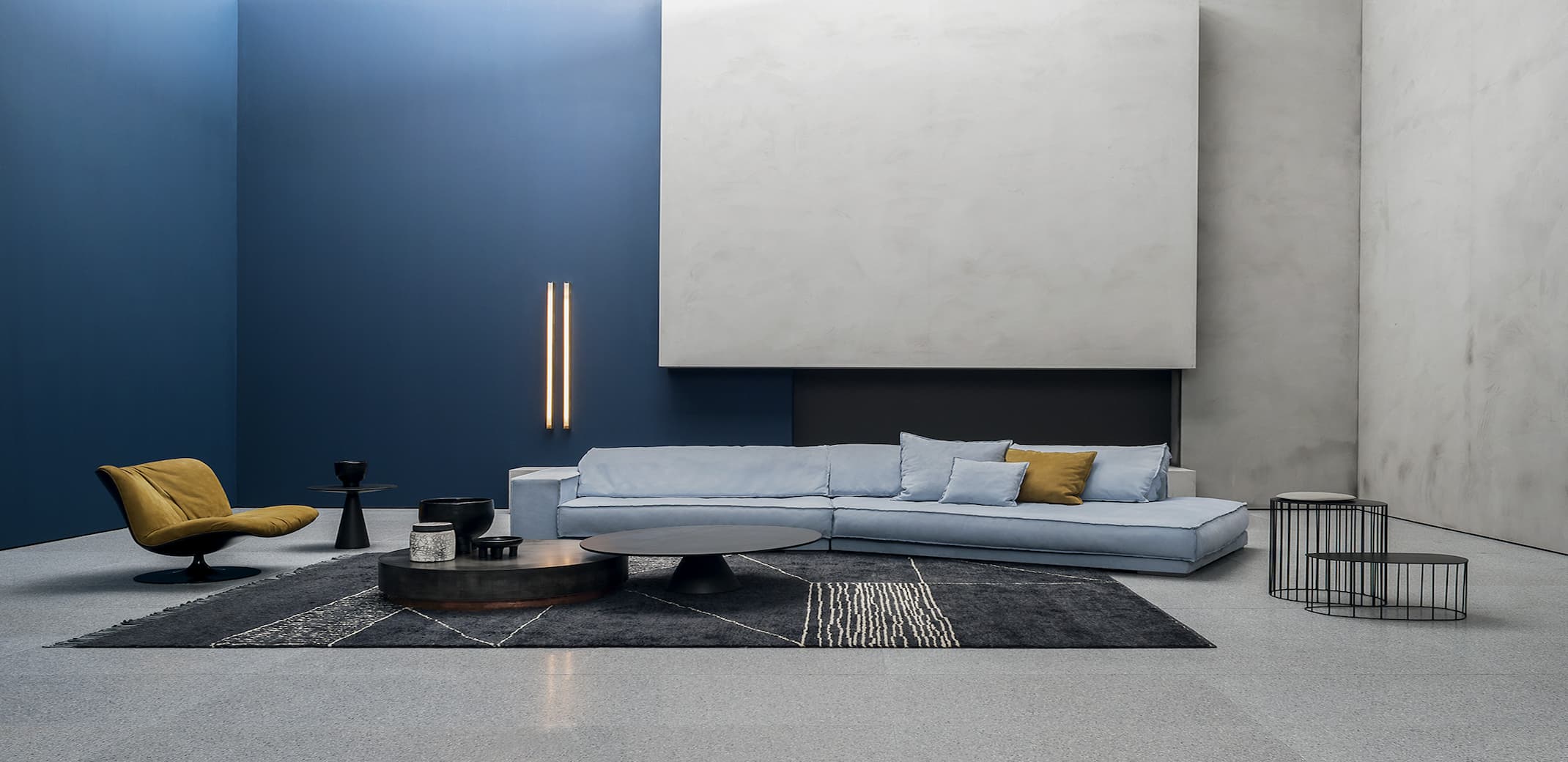 "Edra is committed to ensuring people's well-being. Humans want to feel good and this is a goal that they pursue in many ways. Well-being for edra is health, relaxation, comfort and ease